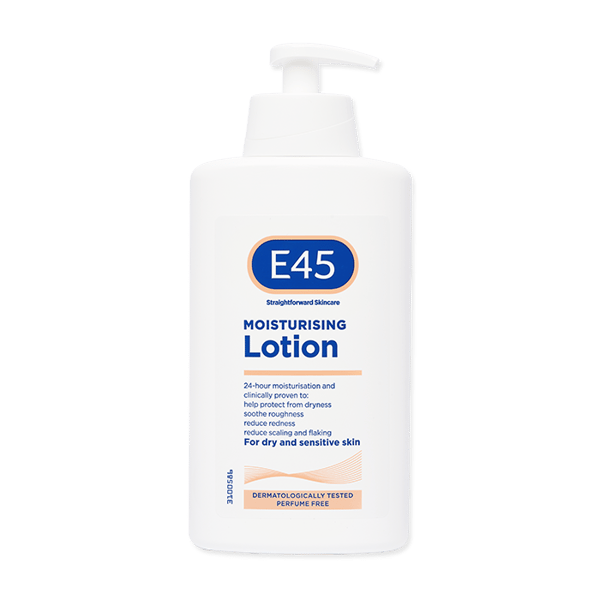 E45 Moisturising Lotion
200 ml, 500 ml
If you have dry or sensitive skin, we'll help you understand and manage your skin.
E45 Moisturising Lotion is a light daily dry skin moisturiser that's perfect for everyday use all over the body, to keep your skin feeling soft, supple and hydrated.
How to use it?
Use as often as required on hands, body and face to keep dry, sensitive skin soft and supple and moisturised.