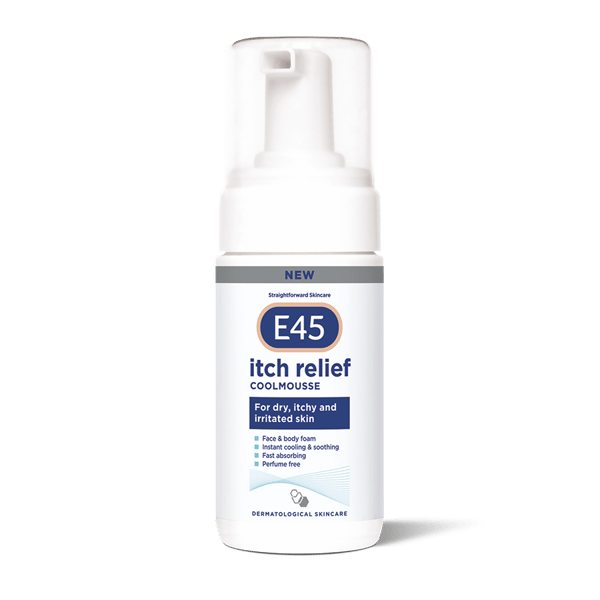 E45 Itch Relief Coolmousse
100ml
£5.29
If you have dry, itchy, flaky or red skin, we'll help you understand and manage your symptoms
Instantly cools and soothes dry, itchy and irritated skin:
Formulated with Betaine, a natural osmoprotectant with moisturising and calming properties, and highly purified Aloe Vera leaf extract to soothe and hydrate
Lightweight foam texture, easily absorbed without leaving sticky residue for immediate, soothing relief
Perfume-free and suitable to use on body, face and hands and safe for the whole family.
Simply shake the can 1-2 times before use, press foam into palm and apply softly to the affected skin area without rubbing. Use as frequently as needed.
For added cooling relief, store in the fridge. For additional moisturisation, use in conjunction with an emollient.