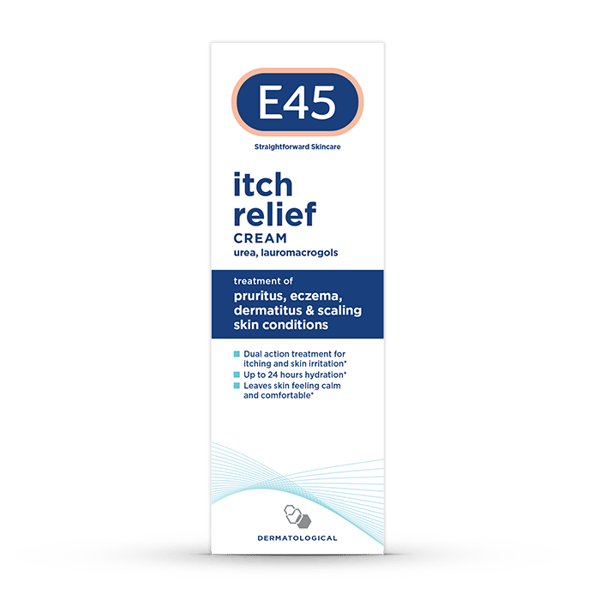 E45 Itch Relief Cream
50g, 100g and 500g
£9.99
If you have dry, itchy, flaky or red skin, we'll help you understand and manage your symptoms
Dual action treatment for itching and skin irritation caused by:
Dry skin conditions
Eczema
Dermatitis
Pruritus
Scaling skin conditions
Soothes skin and leaves it feeling calm and comfortable.
Urea helps your skin retain moisture to keep it hydrated.
Lauromacrogols act as a topical anaesthetic for your skin, helping to relieve the itch.
E45 Itch Relief are suitable for infants 1 month +